Luthier John Oden is a builder of fine custom guitars located in Vista north of San Diego CA. John designs his own guitars from scratch starting on paper with a technical drawing and templates to making a mold and side bending forms. For the most part all parts for acoustic guitars are made in house. The electric guitar bodies are made like an acoustic guitar so that it has a hollow body, an anti feedback spruce stringer along the center of the guitar and a hand carved top of desired wood. These guitars are very lightweight and fun to play. The acoustic guitars now being made are an OM/Jumbo design with sound port, arm bevel and a unique cutaway that's a cross between a Venetian and a Florentine design. These guitars are designed to look more on the modern side with unique rosettes. These guitars are very responsive, have incredible sustain and note separation, and lots of headroom from light touch to full strum. His love of building beautiful instruments is more of an art form than just a guitar. Hope to build one for you.
The j21 is a modern style small jumbo 16 1/2" lower bout. Available with arm bevel and sound port and woods of your choosing. Black walnut and master grade European spruce shown in the photo.
The Raven is a full hollow body electric guitar with hand carved hardwood top. Shown with Claro Walnut top.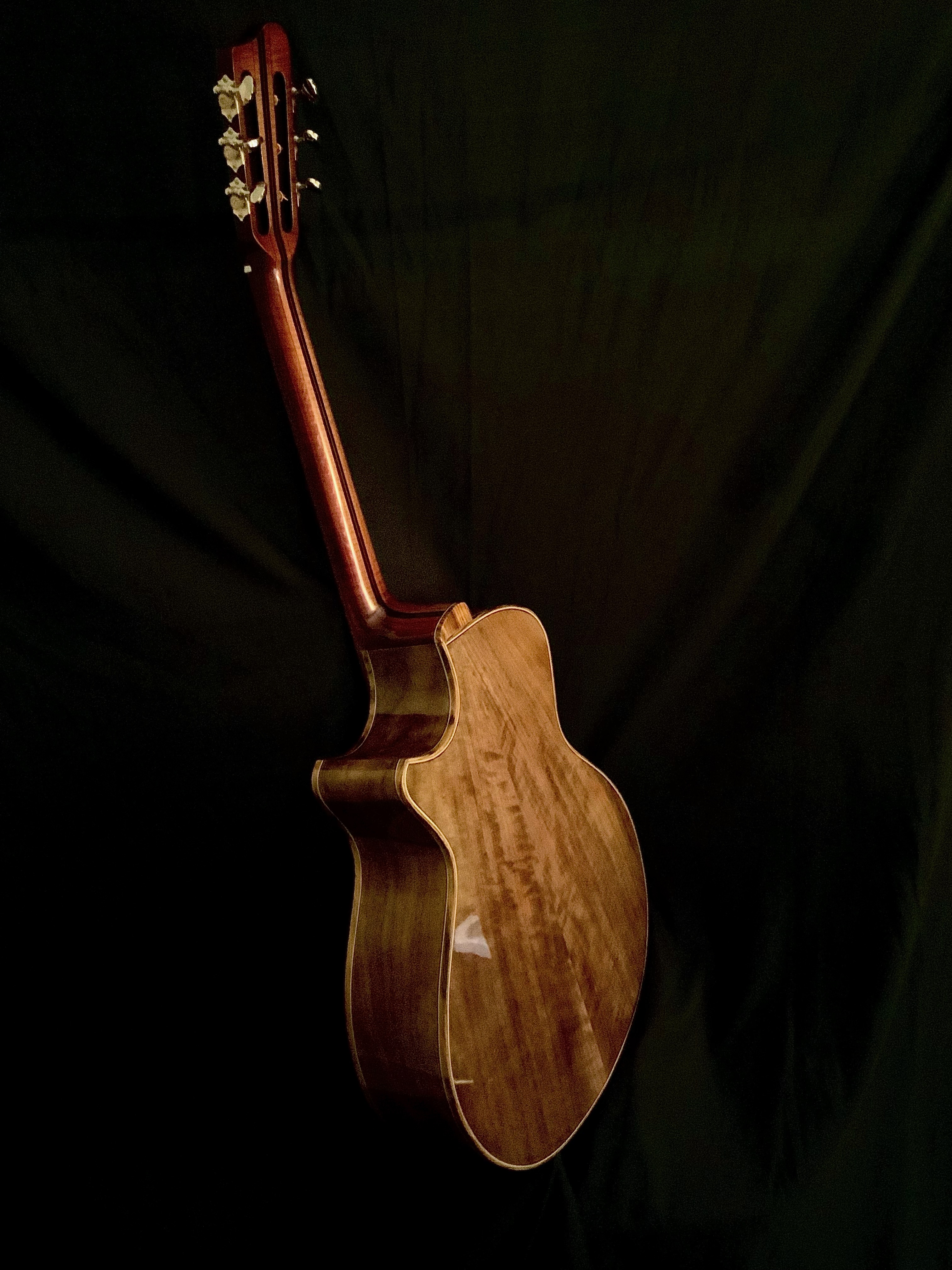 Contact us for
Building Info